It's love at first sight. The one that made your heart skip a beat. Maybe it was the charmer, the one needing a little bit of work, or even the one that got away.

No, we are not talking about a love match. We are talking about the house hunting journey. Finding your perfect dream home is similar to the elusive search for "The One". The more you think about it, the more you'll see the similarities between finding the right person and the right property. Both take time, patience, effort, and even a few heartbreaks before you can settle down with your special one.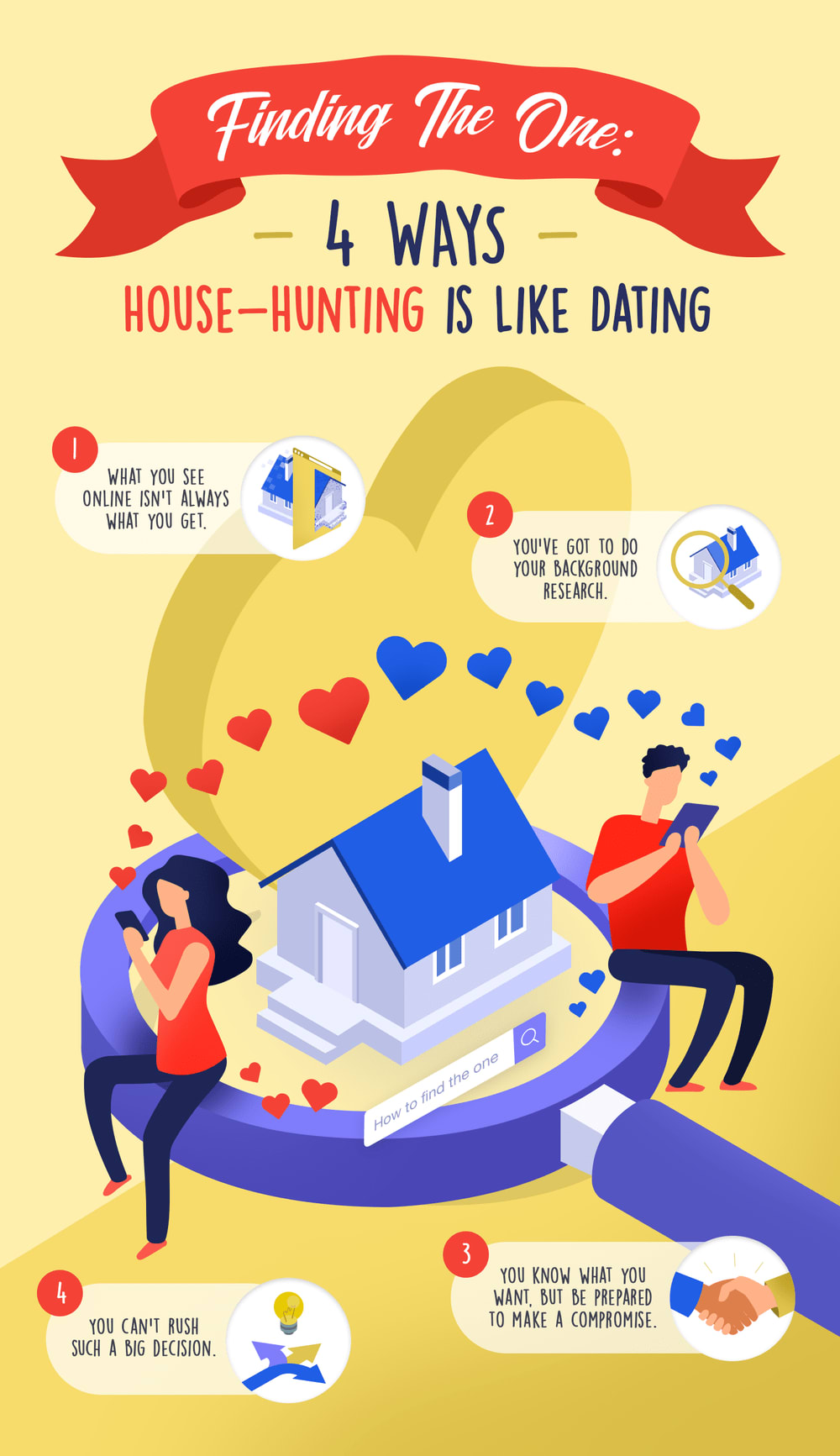 Here are a few of the similarities we've picked up on, together with some tips to help you find your most eligible candidate!
1. What You See Online Isn't Always What You Get.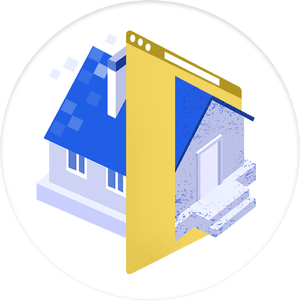 Whether it's a home or a person, you can only tell so much from looking at photos. Listing photos are like online dating profiles—sometimes what you see isn't always what you get. There may be houses that look the best in photographs but may be disappointing in person. Whereas those with terrible pictures turn out to have incredible character and bones. The key is to keep an open mind and consider the potential in those with cosmetic flaws falling just a little short of perfection.

Likewise, carefully check the listing descriptions. They could offer hints and tips about the property that you might not be able to glean from the photos.
2. You've Got to Do Your Background Research.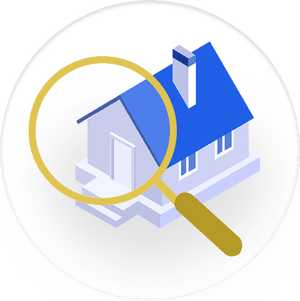 Whether it's a person or a property, you need to do some hardcore background checks once you've found a potential match. Don't be deceived by their appearance alone.

Especially before buying a house, there are several ways you can do your homework. Explore the neighborhood at different times and days of the week. Visit nearby restaurants and shops, talk to potential neighbors, and learn about the quality of schools. It is advisable to check the latest crime rates, and look up the history of the house. If something feels off, talk with your realtor: they will be your guide to guarantee you won't be investing in the wrong property.
3. You Know What You Want, but Be Prepared to Make a Compromise.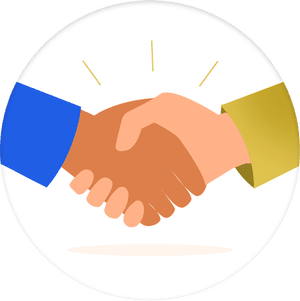 When it comes to finding the one, you need to remember that no house or partner is perfect. You won't find your 100 percent match. This is why it's important to know and understand what you really need versus what you want.

You might be following a set of standards when you're just starting to date—tall, dark, handsome, paired with a good sense of humor, etc. Dating someone for their looks alone might be fun at first, but without substance, the relationship won't last. The same is true when you're looking for your next home. You might've fallen in love with a house because of its beautiful and spacious porch or a huge backyard, but it doesn't have an extra bedroom or lacks the storage space you need for your family. If it doesn't fit your needs, however beautiful it may be, you could end up regretting it later on. This is why you must prepare your list of priorities even before buying a home. When a listing or property is at least 85 percent a match for your must-have list, you might need to compromise with the remaining 15 percent.
4. You Can't Rush Such a Big Decision.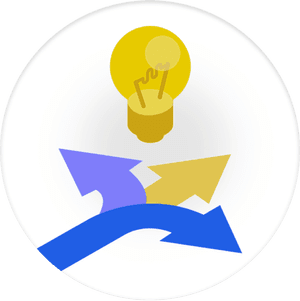 Like relationships, buying a house is a huge commitment. Unless your house hunt requires urgency, you shouldn't rush such a huge life decision. The reality is that it's most likely going to take time and effort to find "The One."

For starters, viewing properties is very time-consuming, so patience will be your best ally. In many markets, homes are getting snatched up even before the listings are updated online. You might be able to send a purchase offer, but there is lots of competition among buyers sparking bidding wars. This is why it is important to prepare yourself and not get invested too quickly, as it could lead to several house-hunting heartbreaks. There might not be as many fish in the sea because of the current low inventory, but trust the process. If you're strategic with your house hunt with the help of an experienced real estate agent, you'll be able to find the right home at the right time.